Storm Shelter Features
The Granger ISS offers a number of storm shelter features and amenities that are included as standard features on each shelter. Some of these features include articulating handrails, a multi-layer composite door that exceeds FEMA 320 & FEMA 361 debris impact standards, a battery operated LED lighting system, molded in circular seating, custom molded ventilation stack, carpet and more! The Granger ISS Storm Shelter is also the only double wall wall polyethylene tornado shelter that features an industry leading 1,000+ year life span. The Granger ISS Storm Shelter is the only industry leading underground shelter to combine quality, durability and innovative features into a single family shelter! Click any of the thumbnail images on the right to see a larger image in the features image gallery.
Granger ISS Underground Storm Shelter Features Gallery
| | | | |
| --- | --- | --- | --- |
| Molded 3 Step Entrance | Articulating Handrails | Heavy-duty Locks 3 points | 1/2" thick Double Wall |
Double Wall, 1/2" thick (each wall) Polymer Construction

Lifetime warranty against cracking, leaking and floating!

Dual Gas assisted shocks for easy door opening & closing

Rotationally Molded Vent Cap

No anchoring required for typical installations!
Shelter Features
Click the Shelter literature to the right to open up a larger PDF file of the Shelter features.
How many people fit inside the Granger ISS Storm Shelter?
The Granger ISS meets or exceed most Underground Standards for 5 adults, however a number of families of 6,7 and larger have all selected the Granger ISS as their families underground shelter of choice. Pictured below is a set of pictures with (8) college juniors along with an image of a family of (7) comfortably inside the unit and exiting the storm shelter.
8 University of Cincinnati Students inside the Granger ISS Storm Shelter

| | |
| --- | --- |
| | |
Family of 7 comfortably inside Granger ISS
Video of a family of (7) in the Granger ISS
In the video above, watch as (7) members of a family comfortably fit inside and easily exit from the
Underground Granger ISS Storm Shelter
!
Not all Storm Shelter Doors Are The Same!
Thru the process of continual improvement, Rotomolding Industry innovations leader Granger Plastics has continued to improve upon its door designs! While previously having designed and sucessfully exceeded FEMA 320 debris impact standards with multiple alumuminum doors, Granger developed and sucessfully tested a multi-layer composite door to exceed FEMA 320 & FEMA 361 debris impact standards in June 2011, at Texas Tech's WISE labratory. Check out the testing video of the shelter door below! The exterior of the Storm shelter door can be molded into a custom color or granite look! Make sure to check out the custom upgrade door options!
Tornado Shelter Door FEMA 320/ FEMA 361 Testing
All Granger ISS Storm Shelters come standard with the multi-layer composite door! The only multi-layer composite door that meets or exceeds both the FEMA 320 Underground Storm Shelter and Safe Room debris impact standard and the FEMA 361 Above ground Safe room Debris Impact Standard. Watch the video below, as the same storm shelter door successfully withstands both tests!
A number of underground shelter doors are designed and manufactured from materials that do not stand up to oxidation and UV rays as well as polyethylene. Between the destruction of the materials from the Ultra Violet rays and the deterioration caused by the moisture and oxidation, a number of these poorly constructed & designed doors will soon become safety hazards more so than necessary protection for their underground shelters. Notice in the pictures below how other material storm shelter doors fair in everyday environments.
| | |
| --- | --- |
| Steel Tornado Shelter Door Rusting Away | Fiberglass Door: A future liability issue? |
If you notice in the picture above and to the right, the door has an internal shock that is to assist in opening and closing the door. However, due to design, the manufacturer has chose to locate the shock on the interior of the door. This creates a potential safety hazard, for the occupants of the shelter. If/When the door was to be impacted, the shock could be propelled into the safe compartment of the shelter. Don't put your family's safety at risk! Ask to see the FEMA 320/FEMA 361 video and a copy of the report from the Debris Impact test facility!
Don't subject your family to potential flying projectiles INSIDE the shelter!

An actual sampling of another shelters Debris Impact Test report. Would you risk it?
Storm Shelter Doors: An Educational experience
Watch, listen and learn! As the Professor gives an interesting, yet informative lesson on differences of Underground Shelter doors. Learn why the Granger ISS offers the industry's best door protection!
Being a rotomolding industry leader, Granger Plastics understands that sometimes colors and appearances are important. Many consumers desire the protection, safety and comfort of a leading underground tornado shelter, but sometimes, customers decor can require a custom color door. For these consumers, Granger Plastics is proud to offer custom color storm shelter door and vent cap upgrades!
Granger ISS Shelter Color Door Upgrades - Forest Green

| | |
| --- | --- |
| | |
Granger ISS Shelter Color Door Upgrades - Sandstone Granite

| | |
| --- | --- |
| | |
Granger ISS Shelter Color Door Upgrades - Solid Lt. Grey

| | |
| --- | --- |
| | |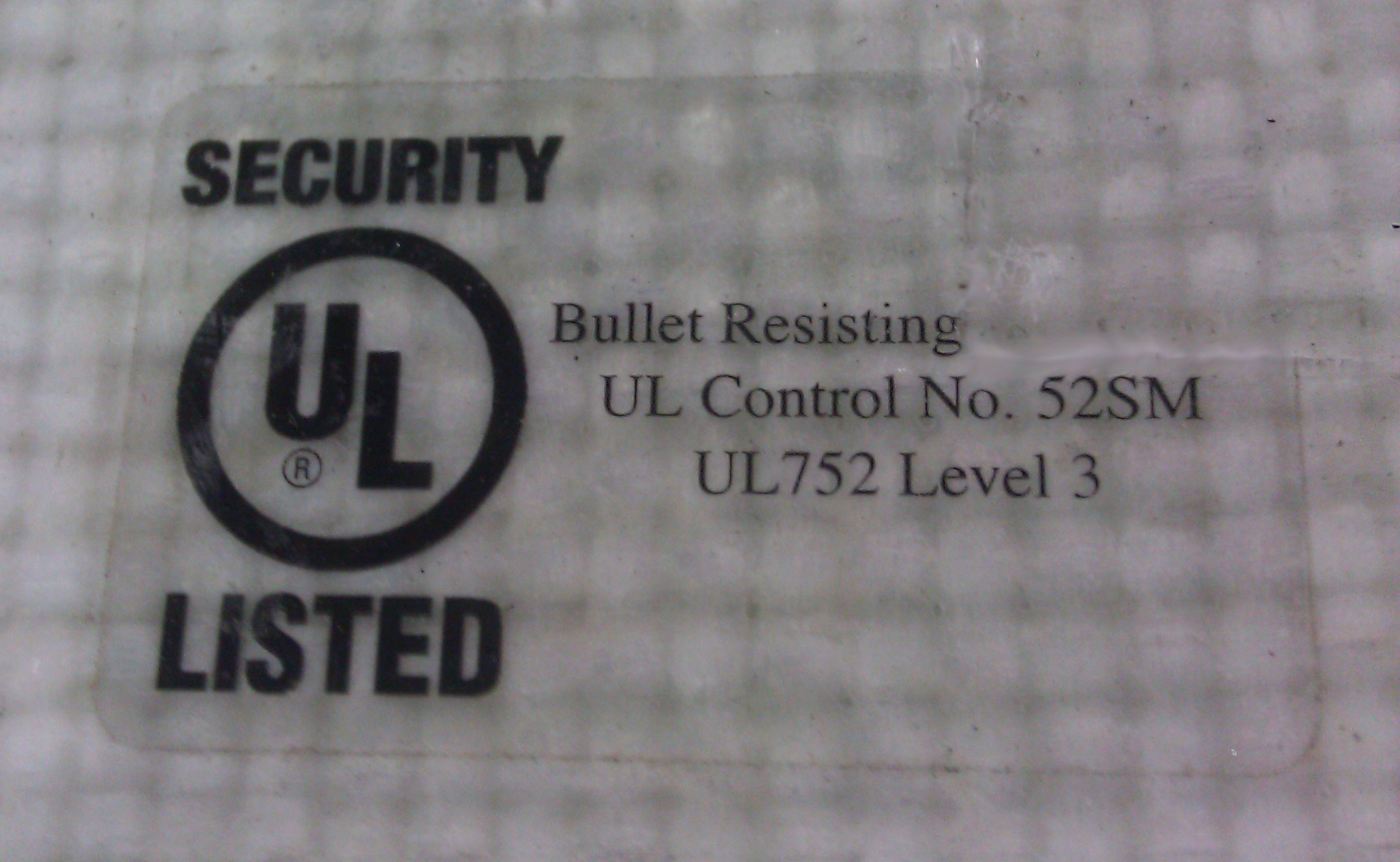 A growing number of survivalists and families are looking for safety and security from a number of threats of all types, all throughout the country. As tough economic times continue to ravage communities, violent crimes are continuing to increase all throughout. Many families are looking to add storm and tornado protection, while having the safety and security of a panic room or safe room. The Granger ISS door is capable of a UL 752 tested Bullet Resistant panel, offering multiple levels of protection from commonly carried handguns and weapons. Ask your local Granger ISS dealer for more information about the Granger ISS Bullet Resistant door panel upgrade!
Easy Tornado Shelter entrance
Watch the video below, as the little guy in the video makes quick and easy work of entering the Granger ISS Storm Shelter. The Granger ISS features a molded, 3 step entrance with non-skid texturing molded right into the steps!
Picture Gallery of Granger ISS Storm Shelters
Granger ISS Tornado Storm Shelter